Parties will be held every year. Tell us which one is your favorite. Charmo's favorite is the pool party. Every girl can wear
Charmo's swimsuit
to the party to show off her charm. The girls imagine that they will be the party queen. Thus, it is crucial to know what type of swimsuit to wear to a party. You can choose the right swimsuit according to the theme of the party. Please follow Charmo to find the best swimsuit at Pool Party! 
Tropical Theme Party
A tropical pool party is a must during the hot summer.
Green is the color of the tropics.
 Let's change that!
Ruffle Printed V-Neck Bikini
is a bold orange color combined with a print and ruffle design. This bikini is perfect for a tropical theme party.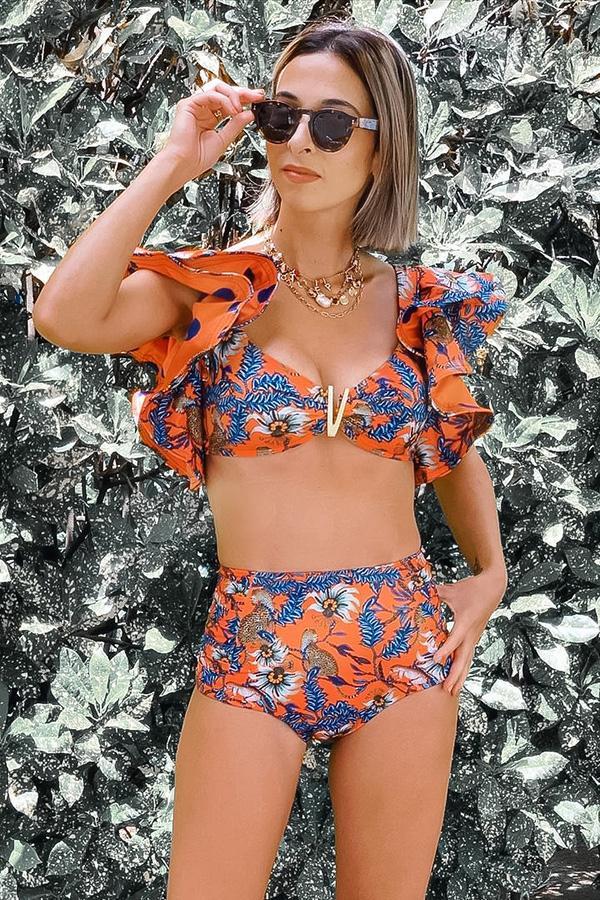 All Black Party
 An all-black party is one of the most popular party themes. Try the Halter Straps Backless Solid One Piece Swimsuit, which consists of straps throughout the entire swimsuit. Adjust the straps according to your ideas and needs. Whether it's halter or cami, this swimsuit will satisfy your needs. You will be the party queen with this look!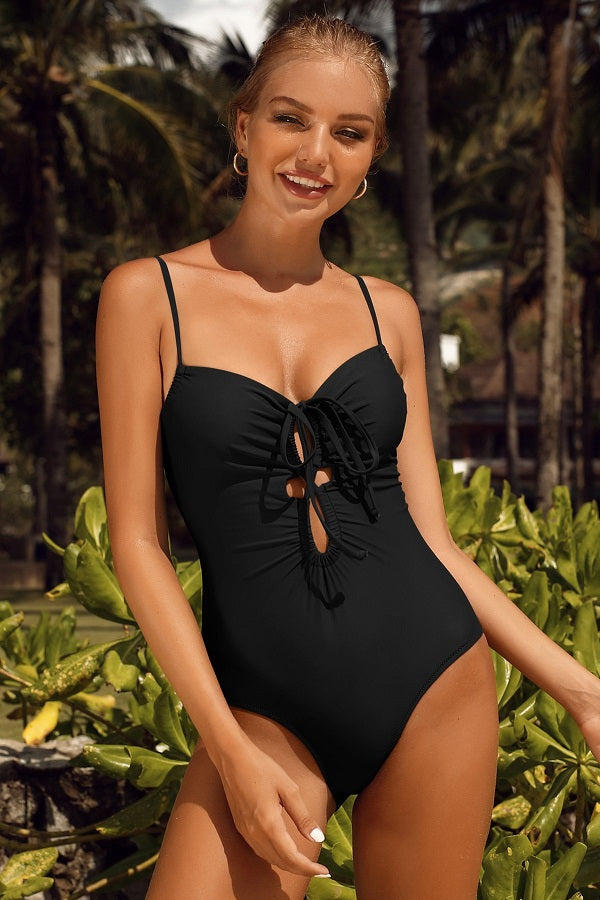 Don't be disappointed if you like a bikini. The
V Neck Strappy Crisscross Triangle Bikini
is also a good choice. This black bikini is the perfect combination of sexy and energetic. The crisscross straps make your back look very sexy. We believe that wearing this bikini to the party will never let you down.
Wild Pattern Party
While you go to the wild pattern party,
Leopard Print
must behave!
Leopard Print Adjustable Straps One Piece
features push up and halter, making this swimsuit very sexy. With the leopard print, you can hold the party!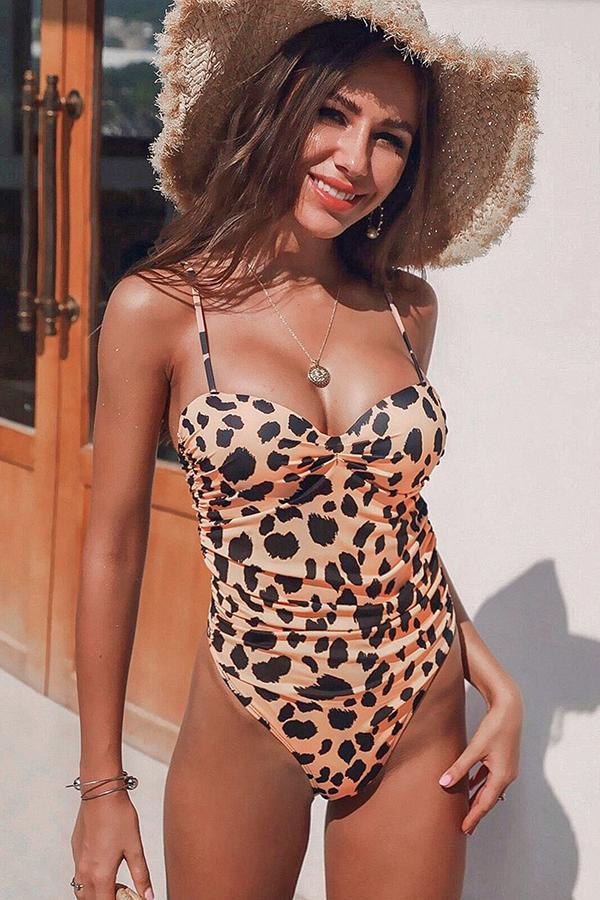 For wild parties, the Ring Leopard Print Strap Bikini is great for you if you're up for the bikini. This swimsuit features straps, O-rings, and leopard print. The bold design will make you look even sexier when you wear it. It fits the wild theme party.

Sweetheart Party
When we mention sweetheart, we will think of sweet candy. 
It is a good idea to wear candy colors to a party.
 The 
Pink Strappy Ruffled One-Piece Swimsuit
 make you look like a princess.Which girl will refuse a pink and white matching swimsuit? This swimsuit will make you sweet and playful after wearing it.