Who doesn't want to feel confident and joyful in their skin wearing the sexiest swimsuit? We all do! Here at Charmo, we know exactly what complements your body and boosts your confidence to show off your curves. Hence, our wide collection of swimsuits will never fail to impress the customers. Choosing a swimsuit that fits you properly and offers durability can be a little challenging. But we ensure your investment isn't wasted with our unique collection of trendiest swimwear.
Some of you might prefer cost-friendly swimwear, while for some, the only thing that matters should be quality. Luckily you can have it all in one swimwear at Charmo. Exciting, isn't it? Hell yeah! Here, we will mention some factors that add style to our collection and make us the best option for buying swimsuits. Have a look!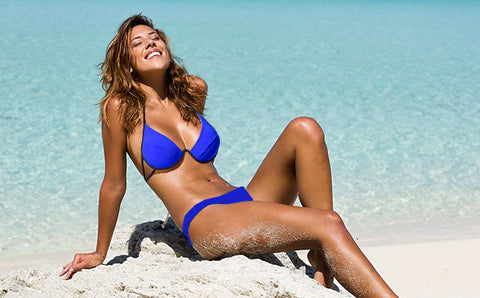 Design:
Are you looking for swimsuits with unique designs that define your waits, slim your hips, and elongate the legs to give a sensual yet elegant look? Well, you are at the right place. Here at Charmo, you can find multiple designs and prints to make your holiday memorable. The top-class craftsmanship and expert designs make all of our outfits extremely exquisite and fashionable.
The glaring features of our swimwear don't steal your natural look and enhance your body shape to make it look even more flattering. The lightweight texture of the fabric offers ultimate comfort to your body and supports its natural shape. Moreover, they are opaque as we install a lining on both sides of the swimwear to make you feel super-confident.
Affordability:
Usually, high-quality swimwear comes with expensive price tags that hold many of you from buying your favorite swimwear. Well, that's not the case with us. Here at Charmo, you can stick to your budget and buy the one that suits your requirement without compromising the quality. So, if you want to flex your curves in some modest swimwear, we have got you covered!
High-quality:
We use athletic-grade fabrics and advanced technology materials while manufacturing the outfits to ensure world-class quality. The rapid dry technology of the fabric enhances the drying process right after you enter the water and prevents the swimwear from extreme dampness. Moreover, the 40+ UV protection makes these swimsuits unique from others and worth your money.
The highly breathable and lightweight mesh or fabric of our swimwear promotes muscle oxygenation and microcirculation, providing benefits to your body. What's better than having high-end swimwear at an affordable price? Absolutely nothing! Get your hands on our latest trendy swimwear collection to enjoy a great vacation!
Variety of styles:
Some of you might prefer a one-piece swimsuit to prevent your body from exposing very much, while others feel confident in flaunting their curves on a beach vacation. Whatever you want, we have it here at Charmo. From one-piece swimsuits to bikinis, we have a lot to offer.
We have chosen various patterns for you wholeheartedly in every swimwear to provide you with a wide variety of options and make it easy for you to choose the one. So, you don't have to compromise on anything; simply buy the one in which you feel super confident and sexy.
Suits all figures:
Charmo has the chicest collection of swimsuits that is not only specified for slim or sleek ladies, but everyone can wear it and look more beautiful than ever. We always have something for you regardless of your body type. High-cuts and thongs-like bikinis are best for slim girls; however, ruffled tops and halter neck bikinis complement bold bodies.
Durability:
We perform trials on our fabric for acid-alkaline perspiration, chlorine resistance, and color fastness. All of our products are high-quality. Hence, they do not wear and tear on frequent uses. Even if you wash them in the machine using cold water and mild detergent, the quality would not be compromised at all. But proper care is always necessary; avoid ironing the swimsuits and don't use chlorinated products while washing them. Also, we don't prefer tumble drying them to preserve the best quality.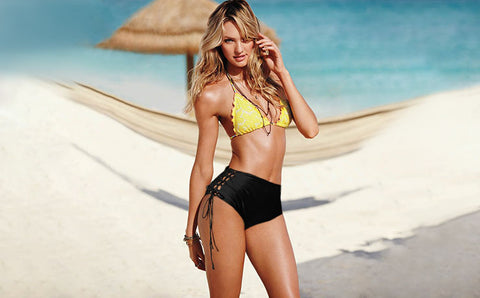 Bottom Line:
If you are well-dressed and wear the swimwear of your choice, it is pretty certain that you are more confident than ever and don't want the occasion to end. Whether you are planning on a swimming day or going on a beach holiday, we have the chicest swimwear to show your excitement and prepare yourself for a blast.
Not only do we offer flattering designs and styles, but our swimsuits are made from world-class quality materials giving you a luxurious look in every possible way. So, what are you waiting for? Visit our website and add your favorite swimwear to the cart before it's too late!